10 TIPS FOR BUILDING AN EFFECTIVE BUSINESS WEBSITE
Web Design + Web Development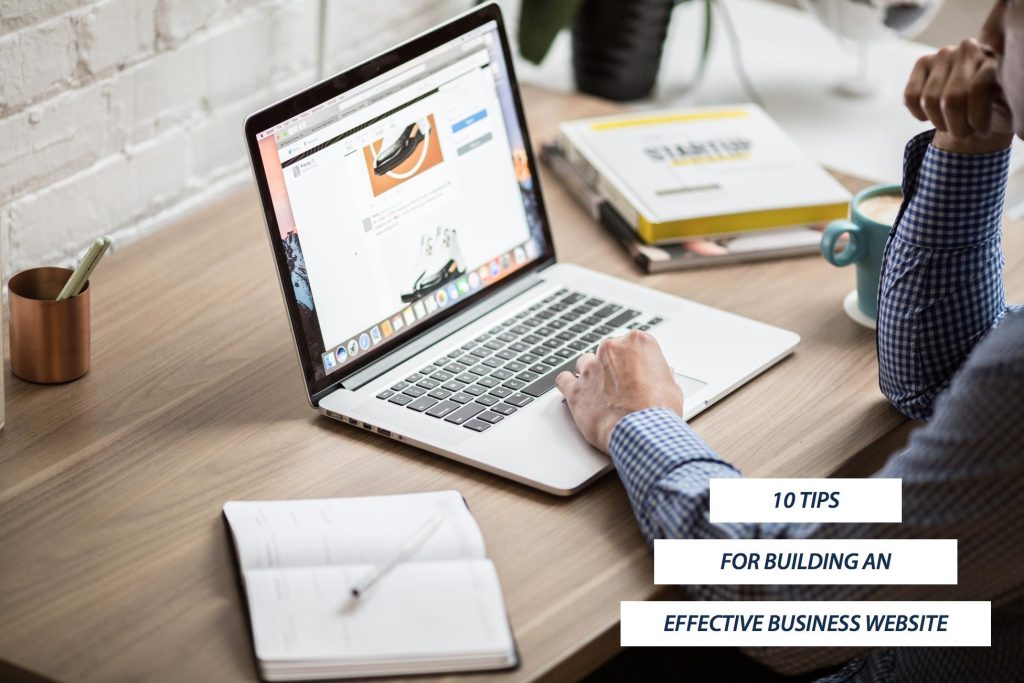 These days, an online presence is vital for any business, even for brick-and-mortar stores that don't conduct e-commerce. Studies have shown that 97 percent of consumers search for local businesses online, while 94 percent of B2B buyers research companies online first.
1) MAKE YOUR SITE MOBILE RESPONSIVE
62 percent of shoppers made purchases using their cell phones, and the 2016 stats show that over 90 percent of shoppers use their smartphones even while in retail stores for comparing prices and looking at product reviews. Further, 40 percent of consumers will go to a competitor if they have a bad experience with a mobile website.
2) MAKE IT EASY TO FIND
You need to have a domain name that describes your business or is your company name. You can even have multiple domains that point to the website.
3) PLACE YOUR CONTACT INFO ABOVE THE FOLD
If your business depends on people being able to contact you or call your sales team, put that information where they can find it easily. If you use social media to connect with customers, then be sure to put links at the header or footer, where they are easily found.
4) MAKE IT EASY TO NAVIGATE
The navigation menu should have clearly labeled tabs with related pages organized under them. You should also have a clear way to get back to the home page no matter where your readers land. Very often, a search can take your reader to a page other than the home page.
5) KEEP YOUR PAGES UNCLUTTERED
Readers need to be able to put information in context. If a site has too much information, it overloads the mind, making it unable to retain the new information. Be sure you use a balance of text and graphics that present a clean page.
6) MAKE SURE IT'S ACCURATE
It should go without saying that inaccurate information will turn off consumers, whether it's a wrong number, outdated product information or simple grammatical errors. Not only should you proofread each page before it goes live, but you should periodically check each page, especially after making updates anywhere else.
7) RESPECT THE NEED FOR SPEED
83 percent said slow websites cause them to have a negative reaction to a brand or company. Further, 28 percent of respondents said they will go to a competitor's website if the first website they visit takes too long to load. Make sure your website runs smoothly by keeping the software updated, optimizing videos and images for quicker downloads, and using a website host that can handle your bandwidth demands.
8) HAVE A CALL TO ACTION
Each page on your website should entice the reader to do something – call, sign up for a service, buy a product, download a white paper. Be sure to have a clear invitation to do just that: a button, a link or clear verbiage. Keep it above the fold if possible so that readers do not have to scroll before finding the call to action.
9) KEEP YOUR DESIGN SIMPLE
Limit the use of fonts, colors and animated gifs, which can distract and pull the eyes away from the focus of the webpage. Short paragraphs and bullet points also make the information more scannable and likely to be read.
10) GET PERSONAL
Your About page should not be a dry block of text about your company. Recommend including a good photo of yourself or your team.